As you look over your monthly bills and budget, you're probably seeing high prices coming from all directions, but the price of gas is especially painful for many.
The national average price of a gallon peaked last month at $4.33, according to AAA. It was over $5.10 for diesel and, regionally, parts of the U.S. topped $6 a gallon for regular unleaded. In California, prices are still hovering at and above $6. A year ago, the national average was $2.87—that's an increase of $1.46 a gallon. As of April 6, the average was down to about $4.18, about $1.31 higher than a year ago. 
California's average prices are highest at around $5.84, Missouri's are lowest at around $3.73 a gallon.
The driver of a full-size SUV is paying an average of about $110 more each month on gas and a full-size pickup, $100 more than a year ago, according to KBB.com. Even subcompact and compact cars are costing about $54 to $60 more a month.
>> Read Next: Wait, There Are Americans Happy About High Gas Prices? And, no, it's not just environmentalists (or even all liberals)
The White House blames Vladmir Putin's attack on Ukraine and oil and gas companies that are "hoarding without producing" oil on federal lands. The Biden administration is releasing from U.S. oil reserves about a million additional barrels on the market every day for the next six months to increase supply and hopefully put a dent in prices.
In the meantime, here are 30 ways you can save money on gas.
Get the Timing Right
1. Fill Up on Mondays, and Maybe Fridays
Monday usually has the lowest average gas prices in many states, according to studies by GasBuddy in 2017, 2018 and 2019. Contrary to previous years, Friday became one of the cheapest days of the week to buy gas in 2021. This trend refutes 2019's results, which placed Friday as one of the most expensive days of the week at the pump, and can perhaps be attributed to the ongoing Covid-19 pandemic and more remote work lifestyles.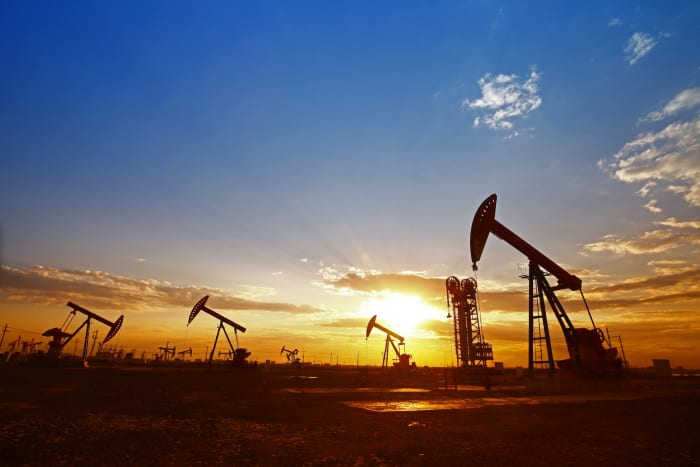 2. Avoid Buying Gas on Thursdays
While the weekend previously held the title for the most expensive prices, Thursday is the most expensive day to fill up, according to GasBuddy. Wednesday follows Thursday as the most expensive day to fill up.
By the way, the theory that it's better to get gas early in the morning when it is cooler doesn't really pay off, according to Consumer Reports. Because fuel is stored in underground tanks, the temperature remains steady, and the expansion and contraction of gasoline due to day-long temperature shifts is minuscule for the consumer.
Where to Fill Up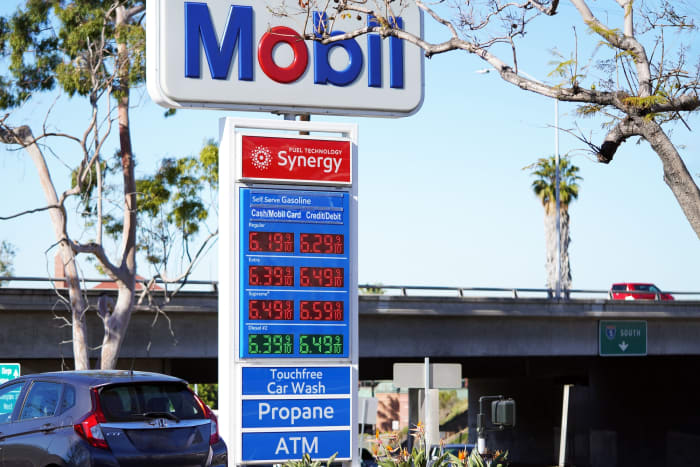 3. Avoid Stations Near the Freeway
Gas stations near the freeway or major roadways are convenient, especially if you are already on empty—and you're paying the price for that convenience. A station in your neighborhood is probably cheaper, so plan ahead.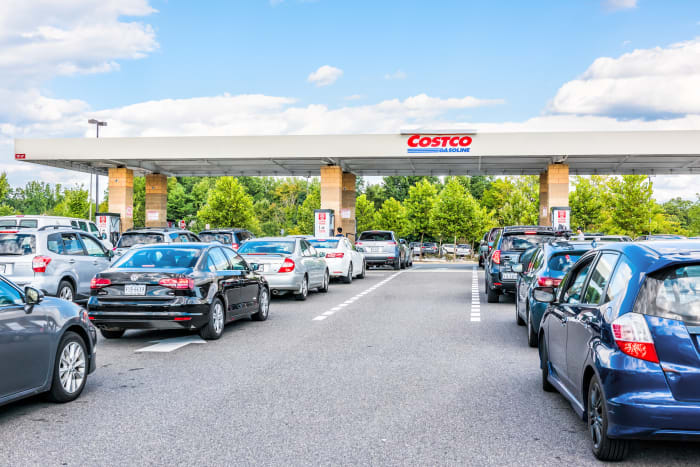 4. Fill Up at Discount Warehouse Stores
Stores such as Costco or Sam's Club give discounts to their members, and the membership fee might be worth it.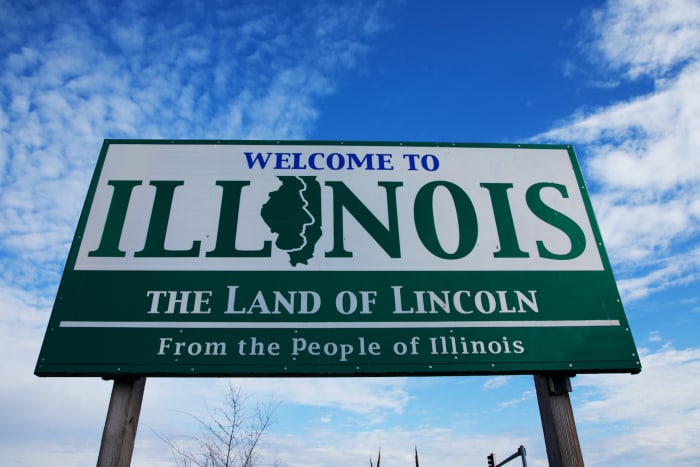 5. Buy Gas In a Cheaper State
Every state charges different tax rates. If you are traveling and crossing state lines, or live near a state line, pay attention to which state has lower prices, and fill up when you're there.
Buy Smarter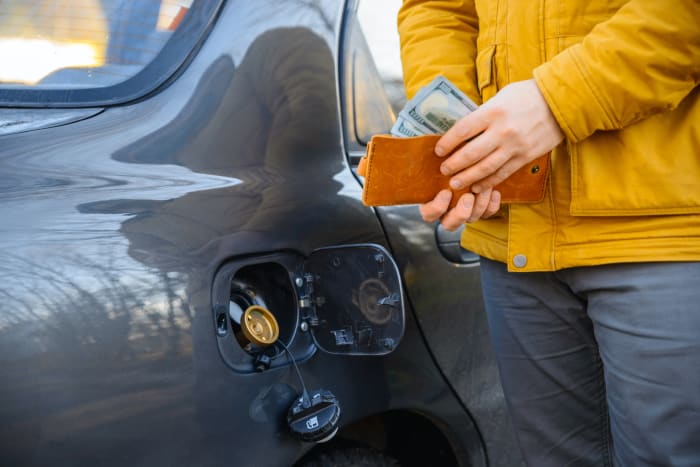 6. Pay With Cash
Many gas stations give drivers a discount if they are paying cash instead of with a credit card. The discount is typically a few pennies per gallon, but if you drive a lot, the savings add up.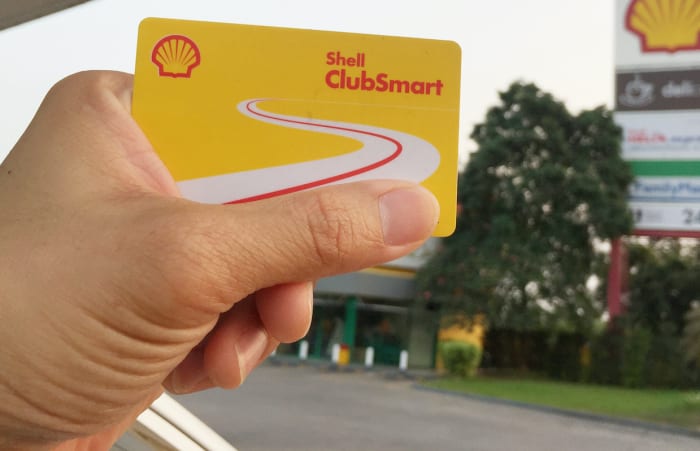 7. Get a Credit Card From an Oil Company
Companies such as Shell  and Chevron offer their own credit card. The rewards that the card issuers provide can help defray the costs.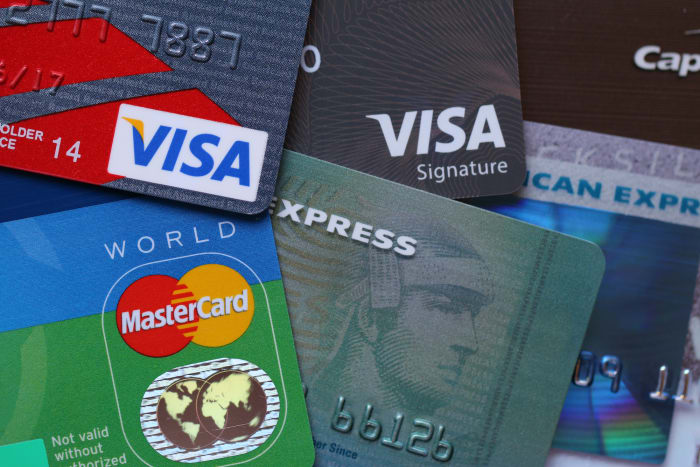 8. Sign Up for a Rewards Credit Card
Credit companies are competitive and eager to obtain your business. Some of them offer rewards such as points for buying gas. American Express has cards that give 2% and 3% cash back at U.S. gas stations, according to NerdWallet. Discover offers a 5% cash-back bonus on gas from April through June.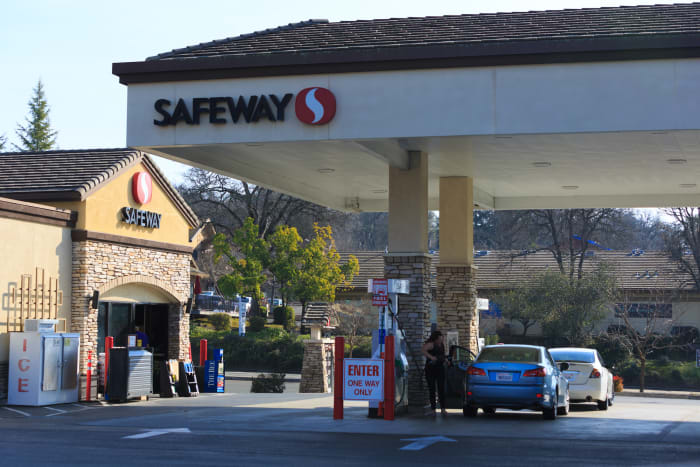 9. Check Out Grocery Store Loyalty Programs
Grocery store loyalty programs such as Safeway's and Kroger's offer incentives to use their gas stations. Shoppers can earn one fuel point for every dollar you spend in the store at Kroger, and at Safeway 100 points can get you as much as $1 off a gallon.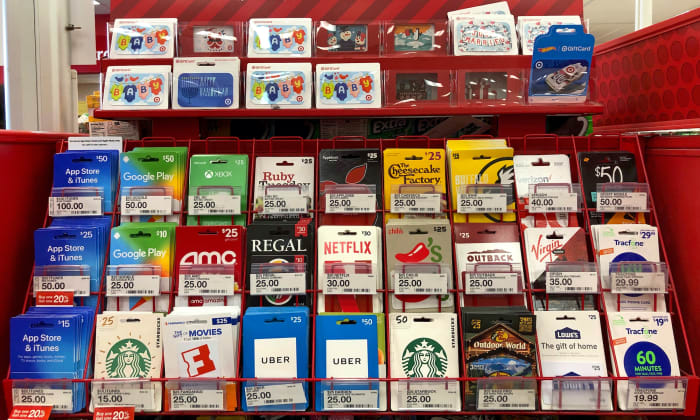 10. Buy Gift Cards at the Grocery Store
Stock up on gift cards at grocery stores throughout the year. It's another way to rack up those rewards points or fuel points at stores such as Kroger.
Drive Differently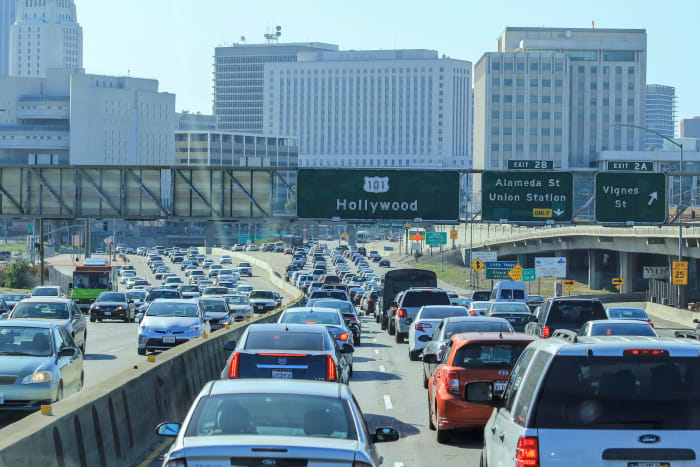 11. Avoid Driving During Peak Times
If you can skip the rush-hour traffic, you can increase your gas mileage. Stop-and-go traffic lowers the fuel efficiency of your vehicle.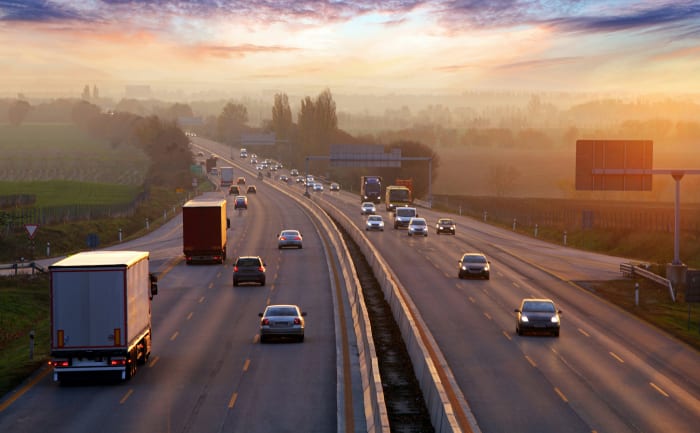 12. Take It Steady
Your car will use less fuel if you drive at a steady speed. When you vary your speed, the amount of fuel used can increase by up to 20%.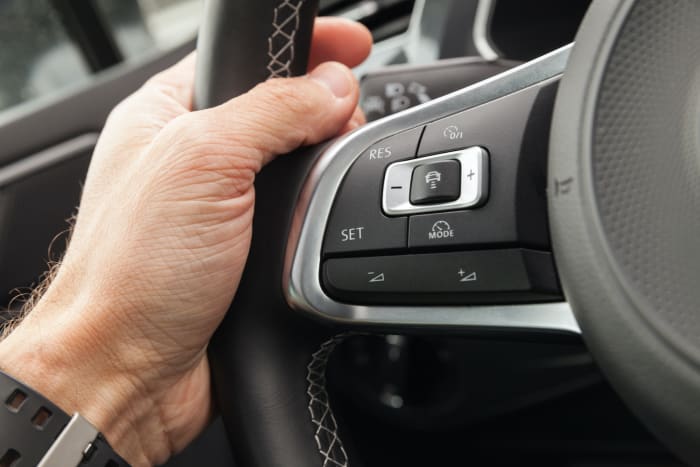 13. Use Cruise Control
Cruise control is a good way to maintain the same speed, especially on long drives.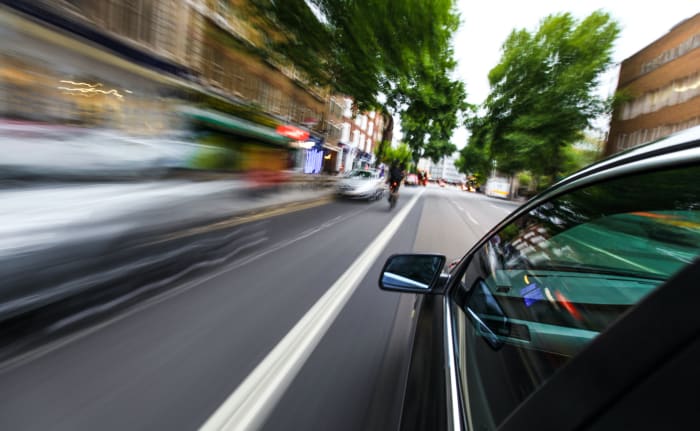 14. It's Not a Race Track
Aggressive driving such as rapid acceleration and sudden braking wastes gas. It can lower your gas mileage by roughly 15% to 30% at highway speeds and 10% to 40% in stop-and-go traffic, according to fueleconomy.gov. Keep a greater distance from the car in front of you, especially in heavier traffic, so you don't have to brake as much. The more you brake, the more fuel you are using to get rolling again.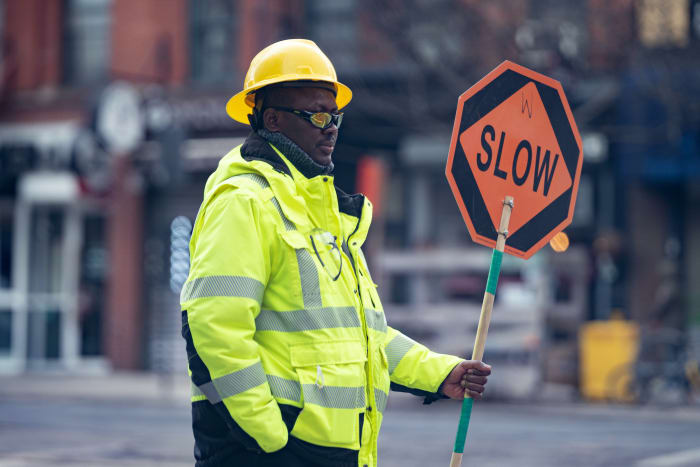 15. Take It Slow
Vehicles are most fuel-efficient when they move between 30-50 miles per hour. Driving at speeds above 50 mph uses more gas, costing you more money.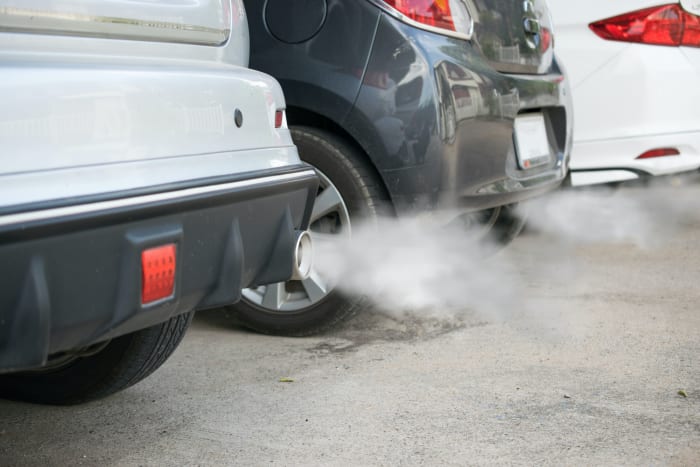 16. Idle Engines Are the Devil's…
…however the saying goes, if you're waiting to pick up a friend, avoid idling your vehicle for longer than a minute. Idling just wastes gas.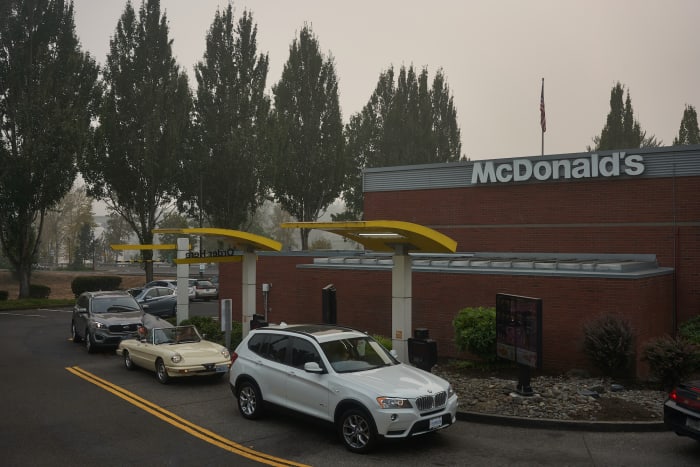 17. Skip the Drive-Thru
Whether it's McDonald's, Burger King or Starbucks, park your car and go inside to order, instead of idling in the drive-through lane. (The same goes if you're waiting in that gas line at Costco—avoid idling.)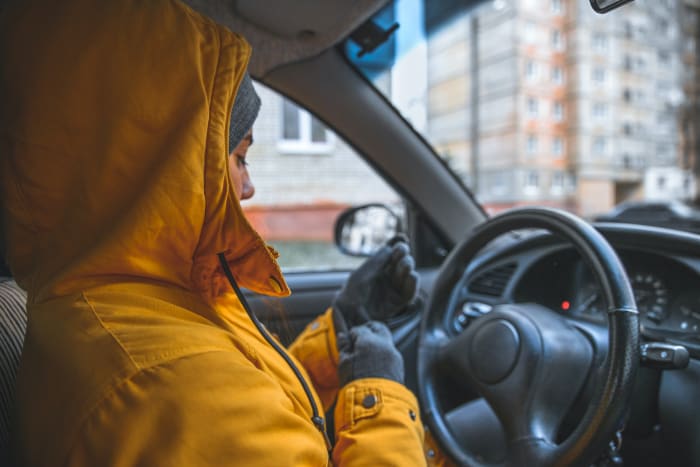 18. Don't Warm Up the Car
There's no need to warm up the engine for longer than 20-30 seconds, according to Consumer Reports. Modern engines are fully lubricated within that time. In really cold weather, a minute should be enough to defog the windows, and driving will actually warm up the car faster, CR says. Beyond that, you're just adding unnecessary greenhouse emissions into the atmosphere and wasting fuel.
Give Your Car Some Love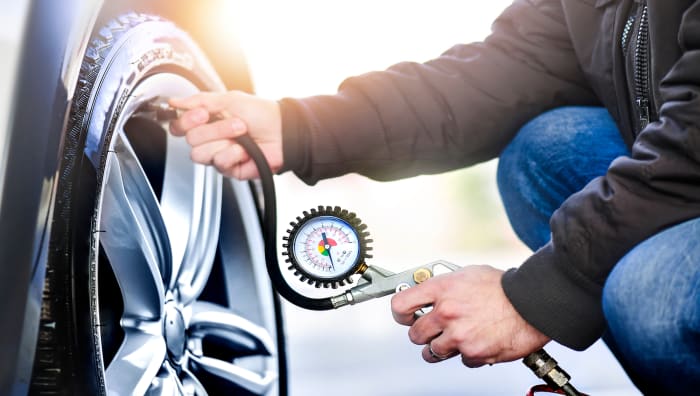 19. Check Your Tire Pressure
Check your tire pressure every month, and put air in the tires when it's low and when the little tire pressure light comes on. When your tires are under-inflated, your car uses more fuel. You can pick up a gauge the size of a pen for less than $10.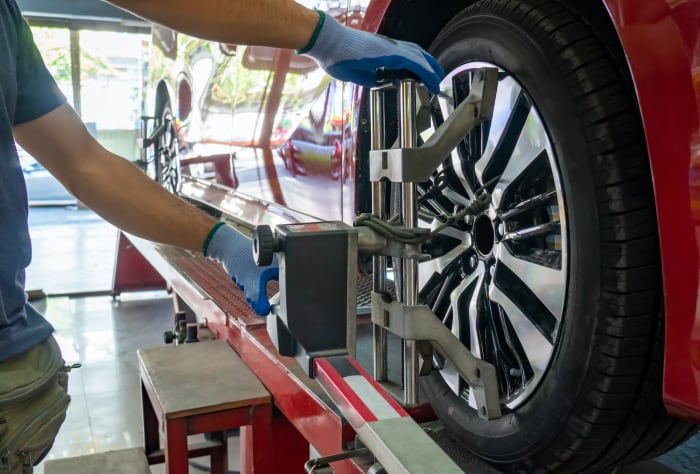 20. Get Your Wheels Realigned Regularly
Make sure you get your wheel alignment adjusted once or twice a year, depending on what your mechanic recommends. If your alignment is off, it makes your car work harder when you are steering, and that uses more gas.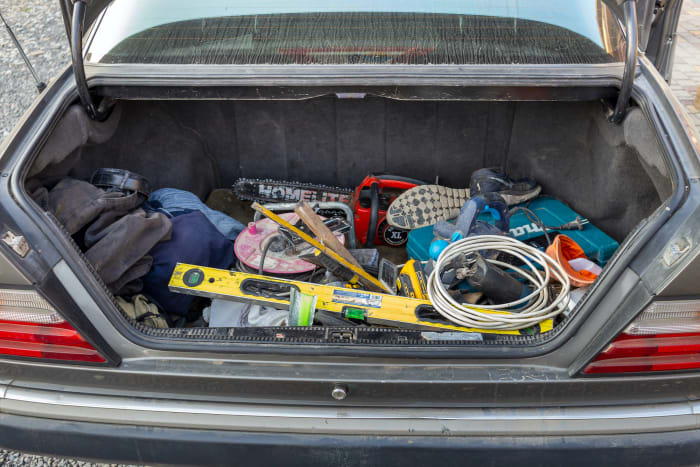 21. Unload Your Junk
If your trunk looks like this it's time to clean it out. If you're leaving heavy sports equipment or tools in it or just using your car as a storage unit, take out anything you don't need on a daily basis. The extra weight can reduce your gas mileage.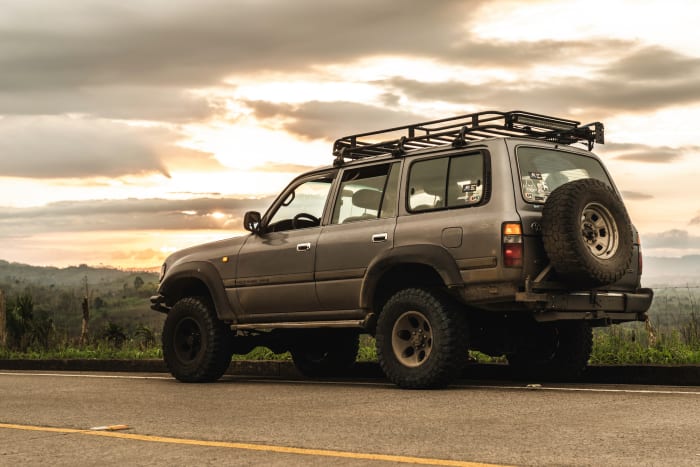 22. Reduce Wind Resistance
Remove accessories that increase wind resistance, like roof racks, when not in use.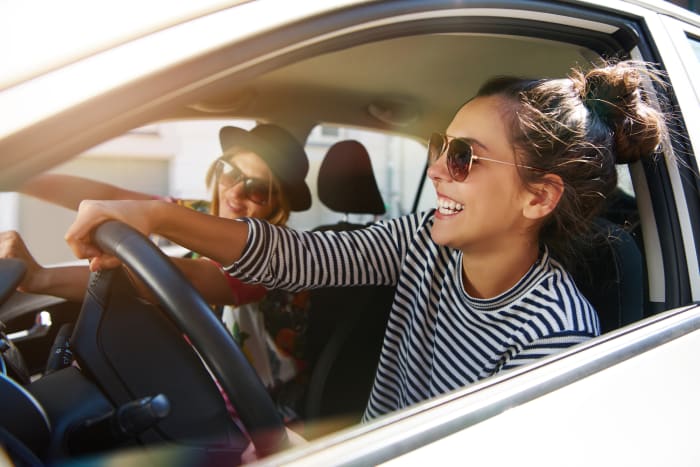 23. Sweat It Out in Town
Just using air conditioning can increase your fuel consumption by 20%. Don't use it more than you need, and set the temperature lower. Around town, it's more efficient to turn off the AC and roll down your windows, according to fueleconomy.gov, and on the highway, it's actually better to use the AC and close the windows, since the open windows create drag that reduces fuel efficiency. Park in the shade to help keep the car cool, and let the hot air blow out before starting the AC.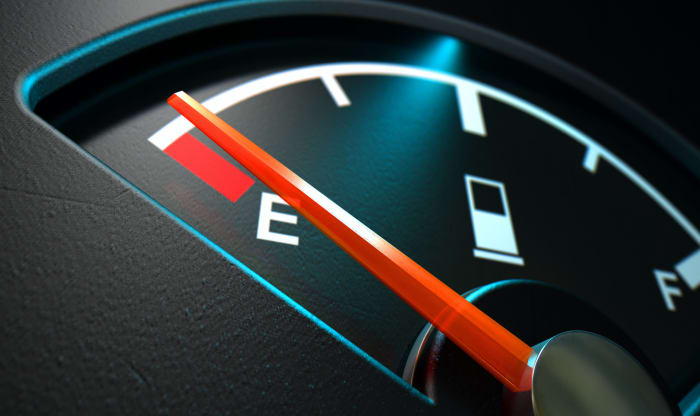 24. Avoid Running on Empty
Even if you think you can drive another 20 or 30 miles easily when the gauge has moved to empty, don't. Your only option might be a gas station near a freeway, which means you might have to spend 10 cents more per gallon to fill up. Plus, you could end up stranded.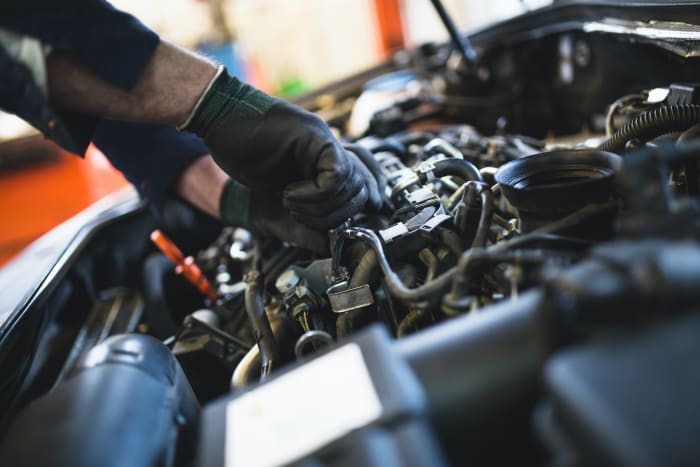 25. Get a Tuneup
Have a mechanic check that your engine is running reliably, and replace parts that wear out. Schedule tuneups and maintenance according to your car's manual, and it will use fuel more efficiently.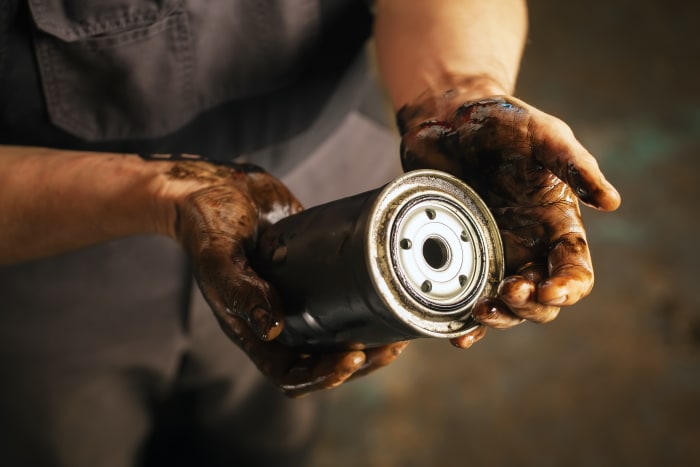 26. Buy New Filters
Have your mechanic install new filters for your oil and air conditioning regularly, especially if you live or work near an area with a lot of construction, dirt roads or drier climates. A clean filter helps your car use oil more efficiently.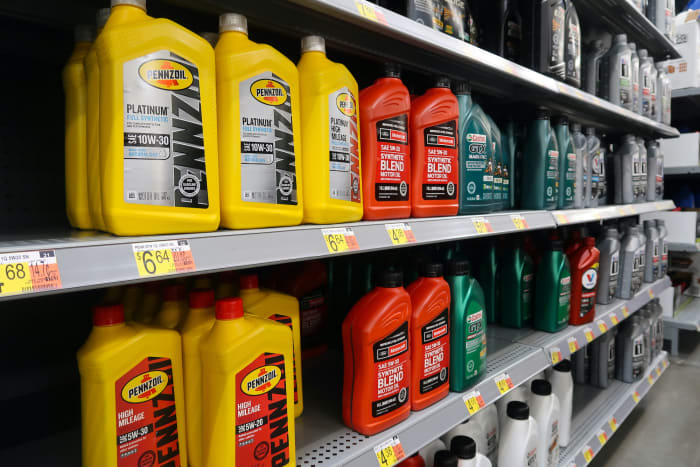 27. Use the Right Oil
Cold weather reduces fuel efficiency, so be sure to use the type of oil recommended by your manufacturer for cold weather driving.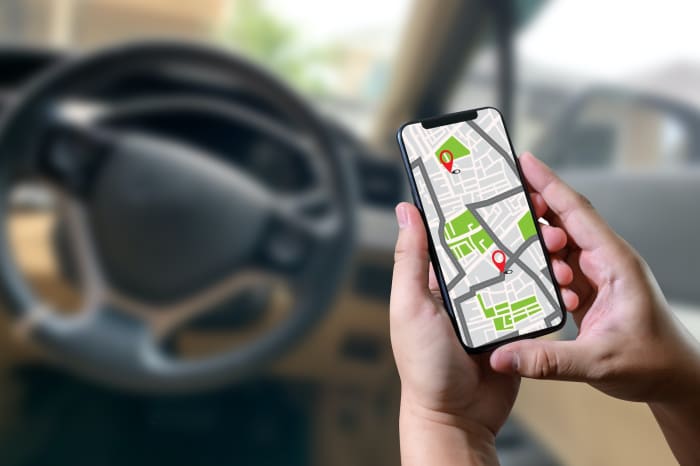 28. Plan Your Route
If you're always running last-minute errands or tasks like picking up dry cleaning or getting lunch, you're using more gas making multiple trips. Make a list and plan a route so you can do errands in one trip.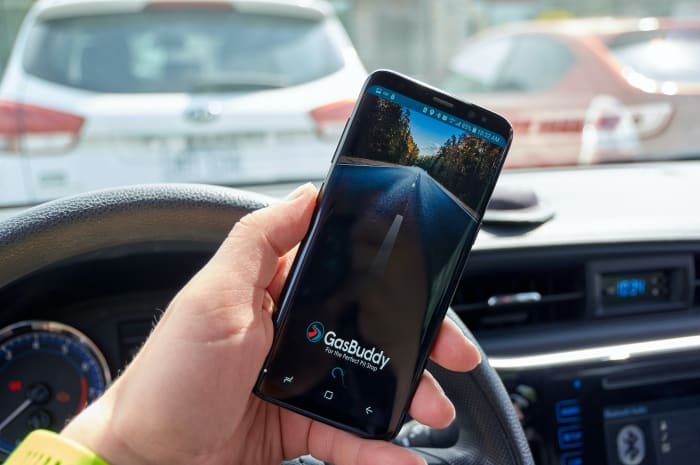 29. Use Apps
Download apps which provide helpful information such as the price of gasoline in various neighborhoods, so you can plan. GasBuddy provides real-time information from its crowd-sourced database of prices at gas stations convenience stores in your area. GetUpside and Checkout 51 are apps that get you cash back on gas and other purchases.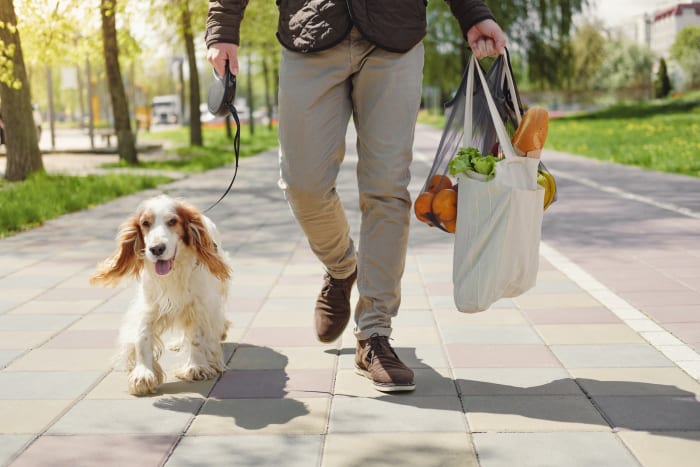 30. Walk or Bike
For errands or other trips nearby, consider walking or biking — you save on gas and it's good exercise, too.
>> Read Next: Wait, There Are Americans Happy About High Gas Prices? And, no, it's not just environmentalists (or even all liberals)